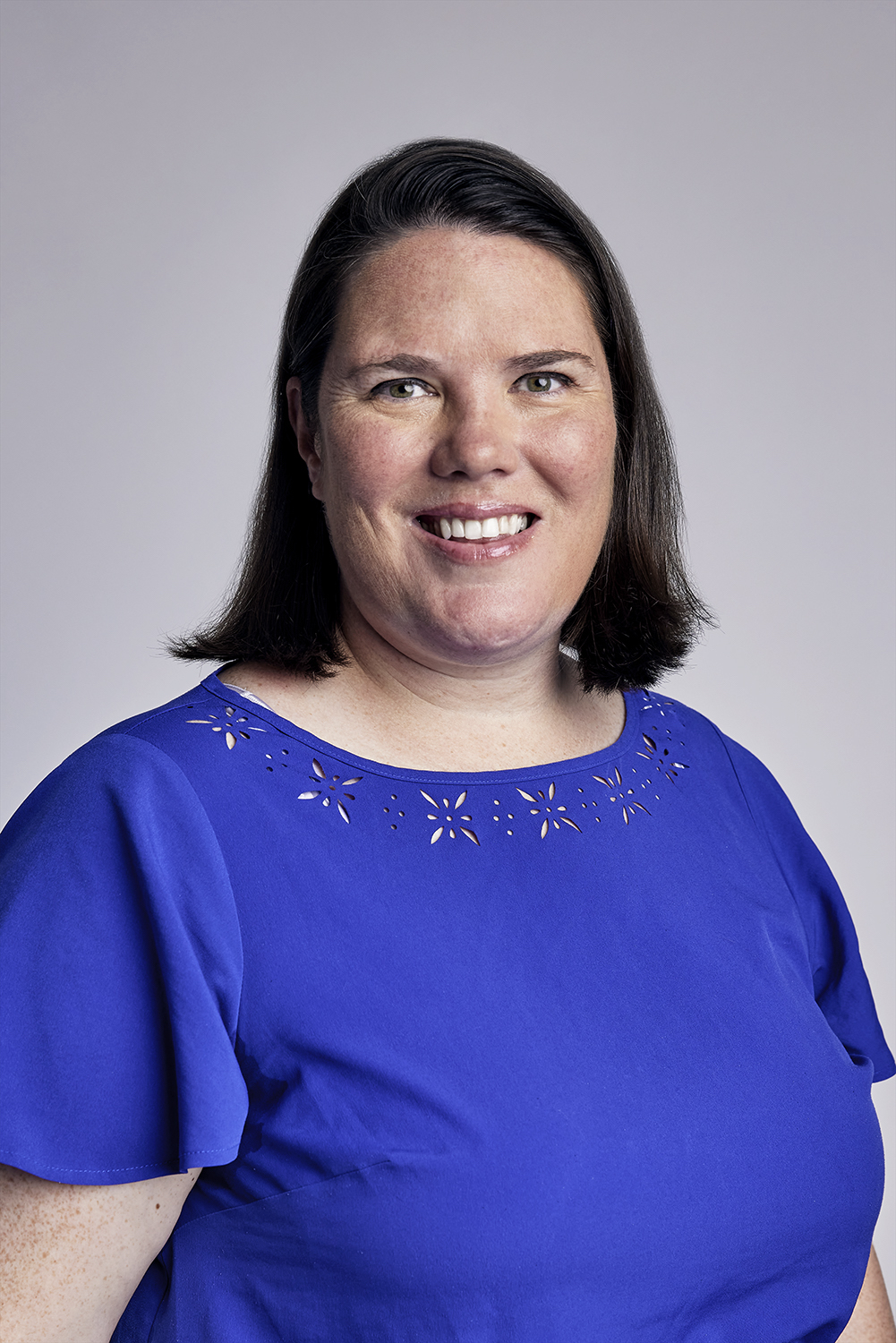 Sep 18, 2023
Student Engagement & Well Being (SEWB) has named Elizabeth Cox as the inaugural director of strategic initiatives, following a national recruitment effort. In this new role, Cox will also assume duties as interim chief of staff. With an impressive background in student housing, change management, and organizational development, Elizabeth brings a wealth of expertise, energy, and leadership to her new role. 
"I cannot express enough how much we look forward to having Elizabeth join our leadership team" said Dr. Luoluo Hong, vice president of Student Engagement and Well Being. "Her experience in higher education administration and broad skill set aligns perfectly with the needs of our still evolving cabinet area. I am confident she will add value in cultivating an environment where students can thrive and succeed." Hong added, "I'd like to express my hearty appreciation to the search committee for helping us find such a vibrant leader for SEWB!"
Cox is no stranger to the world of academia. She is an accomplished professional with a proven track record of positively shaping student experiences and delivering on the campus strategic vision. Her career includes positions at both Emory University and the University of Alabama, where she consistently worked to advance a supportive and inclusive campus environment. 
"I am incredibly excited to join the Georgia Tech community as a member of the Student Engagement & Well-Being team", Cox said. "I was drawn to this role by the vision and mission of the Institute and the Cultivate Well-Being Action and Transformation Roadmap.  I am looking forward to bringing the mission of Student Engagement & Well-Being to life, collaborate across campus, and support Georgia Tech students as future leaders who will undoubtedly change the world."
Cox currently serves as the Chief of Staff for BaseCamp Student, a European student housing company with operations in Germany, Poland, and Denmark. She oversees organizational development, change management, internal communication, employee engagement, residence life operations, and the student experience across all BaseCamp properties. 
In her role as director of strategic initiatives and interim chief of staff, Cox will play a pivotal role in shaping the future direction of Student Engagement and Well-Being. She will be instrumental in leading the implementation of initiatives that drive innovation and excellence as well as respond to growth and student needs for belonging and well-being. She will work collaboratively with Hong, along with the SEWB administrative and leadership teams, to identify opportunities to expand and enhance impact with a diverse range of existing and desired stakeholders and constituents. Elizabeth Cox will start her new role on October 1, 2023, and her office will be in Suite 227 of the Smithgall Student Services Building. 
______________________________________________________________________________
About Student Engagement & Well Being 
Student Engagement & Well Being (SEWB) is an educational organization that develops diverse student leaders who advance technology and improve human condition, by enhancing engagement, promoting holistic wellness, and cultivating inclusive communities. SEWB recently launched a new division Arts, Belonging and Community, which will integrate existing departments and programs, as well as establish new ones in the coming year. The units comprising the new division will share a mission of actively engaging students through a wide array of strategies, arts, activities, intercultural dialogue, social events, student organizations and others. The unifying goal is to promote and sustain a sense of belonging and community for all students across all identities, in particular those students who come from historically marginalized or underserved communities.