Blank Space (small)
(text and background only visible when logged in)
Blank Space (small)
(text and background only visible when logged in)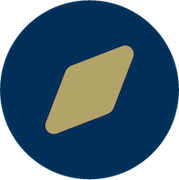 Our Purpose
Purpose
Our purpose is to build community and promote a sense of belonging at Georgia Tech by providing a safe space where all students can celebrate spiritual, emotional, and physical wellness.
General Use Guidelines
Appropriate Uses
The SCEC Reflection Space is utilized as a quiet space for Prayer, Meditation, and Reflection.
All events must maintain the sanctity of the space.
The capacity limit is 75.
Reservations should be submitted at least 3 weeks prior to your event.
Food is prohibited.
Events are scheduled based upon availability of staff.
Amplified sound permitted with prior approval AND confirmed reservation.
Hours of Operations
Staffed Hours
Monday - Friday 9am - 10pm
Saturday and Sunday 11am - 3pm
Furniture
All property of the SCEC Reflection Space must remain within the space. Property includes tables, ottomans, audio/video equipment, and podiums. General rule of thumb: if you or your group does not own the item in question, then it cannot be removed from the space.
Furniture such as tables, chairs, ottomans, and podiums may be used and rearranged within the space, but the furniture must be returned to its original location.
Space is reserved as is.
Journaling tables are available upon request.
No additional table or chairs will be added to this space.
Cleaning Policy
Groups are responsible for restoring the space to its original condition upon the conclusion of their event. Failure to restore the space to its original condition can result in a re-evaluation of the group's reservation privileges.
SCEC Decorations Policy
Storage Space
Reflection Space can store RSO and Campus partner resources that are essential to the use of the space.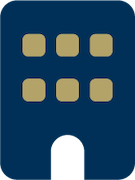 Reserve Our Spaces
RSOs, Departments, Faculty, Staff, Alumni, and Community partners are welcomed to reserve the Reflection Space for activities, holidays, and/or campus resources that highlight spiritual, emotional, and physical wellness.
SCEC Space Reservation Policy
Reserve the Reflection Space
Additional Resources
Advertising with SCEC